What is the Admin Dashboard?
The Admin Dashboard allows you to have an overview of your organisation's account and to manage which staff, learners and devices are registered. The Admin Dashboard also allows you to assign different users to different members of staff. 
The 'Pathways' tab is a new feature for organisations which records the information from Learning Pathways and will allow you to measure and report on the progress of the people you support. 
How do I access the Admin Dashboard?
To access the Admin Dashboard simply go to the MyChoicePad website and login with your account details.
Once you have logged into your account you will see the screen below. Now you can see which Learners, Staff and Devices are registered by clicking on the individual tabs. By clicking on the 'Account' tab you will be able to view and change your account details and by clicking on the 'Billing' tab you can view your payment method.
The Pathways Tab
To access the Pathways tab you will firstly need to make sure you are on the most recent version of MyChoicePad. To do this please visit the app store on your iPad and press the update button beside MyChoicePad.
On the Admin Dashboard you will then be able to select the 'Pathways' tab and  see an overview for your organisation.

This tab shows you some stats for your whole organisation including the total amount of Learning Pathways sessions, the total amount of time spent and the total number of questions answered. You can also see here who the most active staff members and learners are!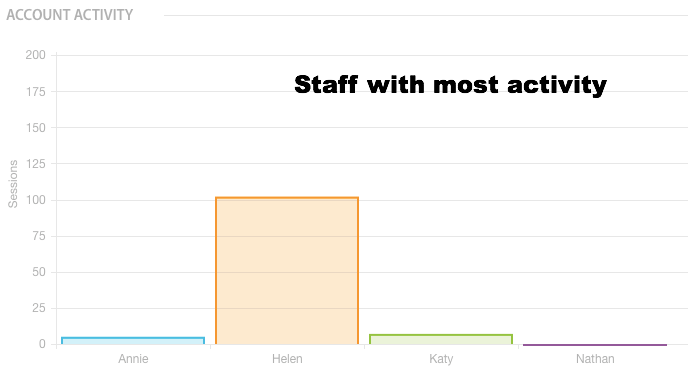 Down the left hand side you will see a list of the profiles you have created for each person your organisation supports.

If you select one of these you can see stats for each person.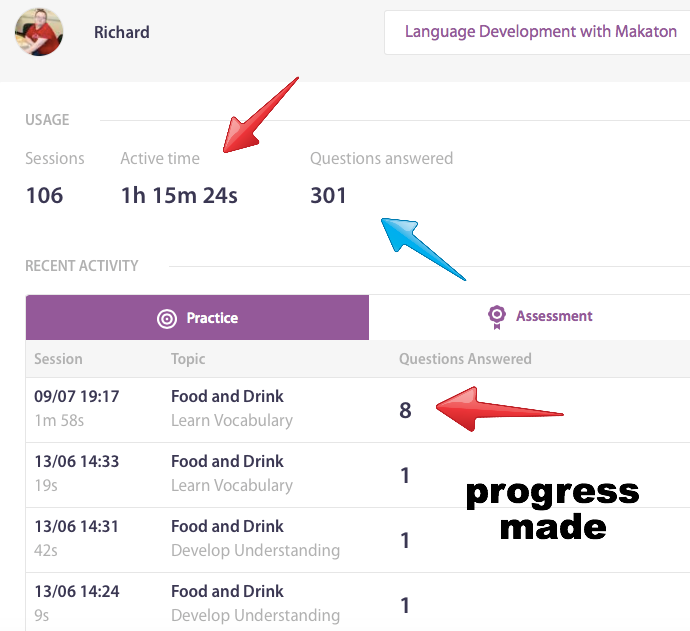 You can see how many sessions and questions each learner has completed and how long they have used MyChoicePad in total. 

For each topic you can see how much progress they have made, when their last session was and what stage they are on.
The Admin Dashboard allows you at a glance to see which learners and staff and are the most and least active. You are able to quickly select a user and see their progress and accuracy. This will make it nice and simple for you to show your impact and measure the language development of the people you support.