"Grids" are what make MyChoicePad so flexible and powerful!

They allow you to bring concepts together into collections that support learning activities, games and every day actions.
All Grids are stored on the 'All Grids' page. You can search for a Grid using the search bar in the top right of the screen.

Although MyChoicePad comes with a selection of pre made Grids, it is designed to enable you to build your own. What you build will depend on who you use MyChoicePad with and what type of activity you would like to carry out.

A collection of example Activity Ideas can be seen on the MyChoicePad Support pages but here are a few quick examples!
Feelings: A grid to develop expression and receptive language.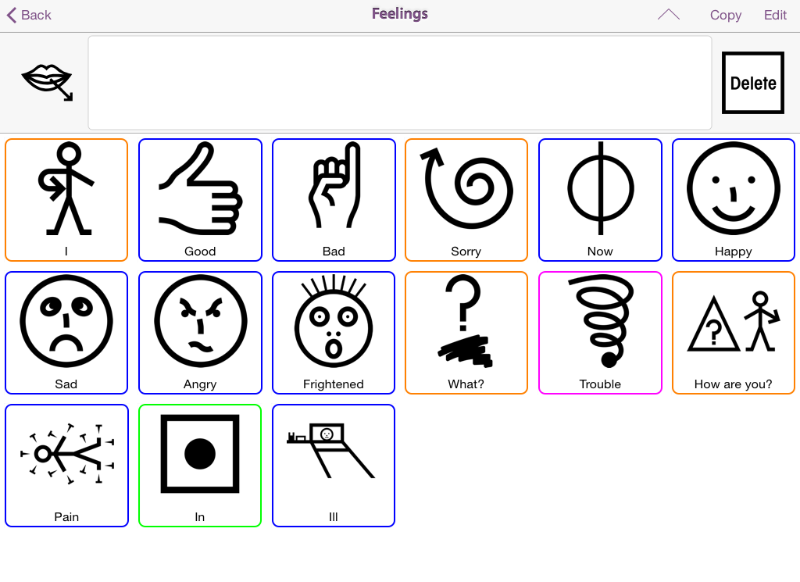 Dinner Time: A grid to help discuss food. What would you like to eat? How will we make it? Which of these are foods?
Wash Time: A grid to help the user through the process of washing. Similar grids could help with tidying up, packing or the schedule for a big day!