Hopefully that gives you some ideas of Grids that would be helpful for you. Grids are quick and easy to make, once you've made your first one, you'll be making them in no time.

Just follow these 3 steps and start getting creative!
1. To start creating your own Grid, tap on the Create icon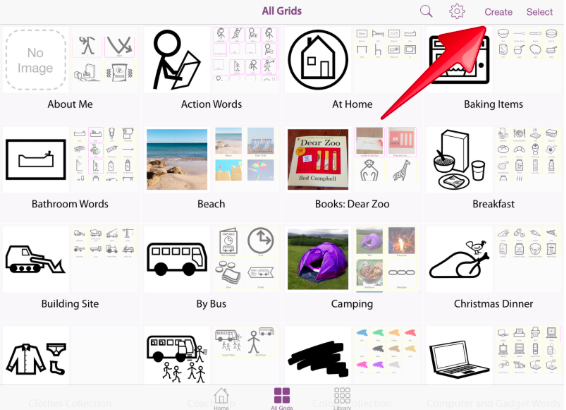 2. Name your Grid and add a Grid image 
This will help you to find it later. To name your Grid on the text at the top of the screen that says "Tap this text to name grid...". To add a Grid image, tap on the white square to the left of this text. 
3. Choose concepts for your grid 
To start choosing the concepts you would like in your grid, click on the 'Add' icon. This will bring up the Concept Library where you can select the Concepts that you would like to add.