The Makaton concepts in MyChoicePad can be found in the Concept Library. This can be accessed via the "Library" button on the bottom menu bar.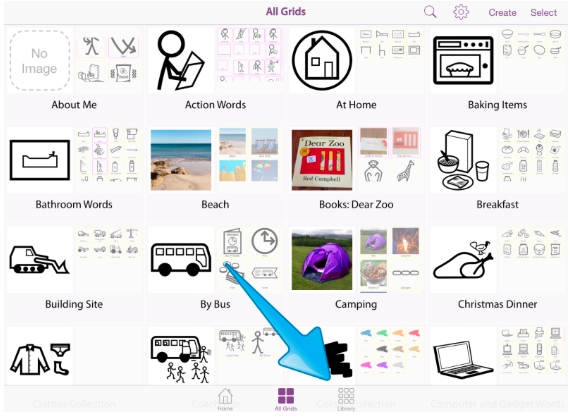 Makaton concepts are laid out alphabetically in the Concept Library. You can search for concepts using the search bar in the top right of the Concept Library.


You can also browse for a concept by pressing the down arrow to the right of the search bar. This will let you browse a particular category of concepts e.g. "Food and Drink".